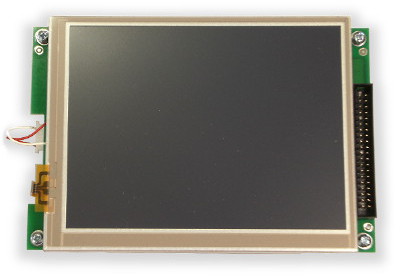 We stock industrial-grade 5.7″ colour displays in VGA (640 x 480) resolution,
with a resistive touchscreen. These are supplied by KOE (originally Hitachi).
VGA resolution KOE TX14D23VM5BPA
Active matrix TFT colour display.
18 bit colour (16 bits when used with VM2D)
LED backlight
Touch screen: four-wire resistive
Display area 115.2(W) mm x 86.4(H) mm
Module dimensions 131.0(W) mm x 102.2(H) mm x (12.4)(D) mm typ.

Price: VGA Display
Product code: 5916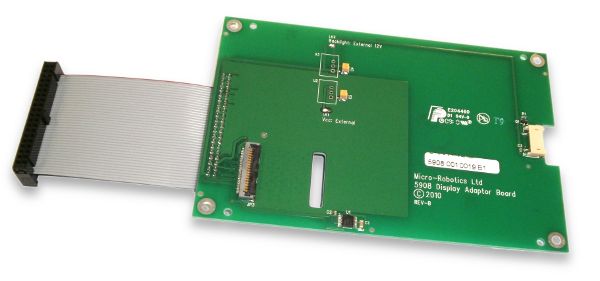 This adapter PCB provides a mechanical and electrical interface between the TFT display (described above) and Application Board 3, which must be fitted with a VM2-D2 controller.
This produces a neat mechanical assembly and provides correct signalling and power for the display, touch screen and dimmable backlight. The adapter is supplied with mounting pillars, screws and ribbon cables.
This adapter normally requires that the host Application Board is supplied with 12VDC, though they may be modified for other voltages. Please Contact us for supply of 24VDC versions (15V-34V).
Custom application boards would not require this adapter as they could be designed to carry the necessary circuits and connectors.
 Adapter 5913 Datasheet
 Adapter 5913 Schematic

Price (VGA adapter)
Product code: 5913
The picture shows how a TFT display, Display Adapter and Application Board screw together to make a single assembly.
During development the assembly can be opened out so the top sides of the Application Board and the TFT display are both accessible at the same time.
It is possible to rotate the displayed image in software so you can mount the assembly either way up in landscape or portrait mode.
Note that most TFT displays are designed to give the best view from a particular angle. The displays we supply are best viewed in landscape mode.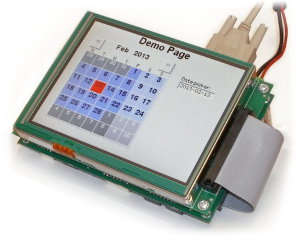 Industrial displays
The VM2D has a built-in display driver chip compatible with a range of colour displays of different sizes and resolutions up to WVGA (800×480) at 16 bit colour. The new VM2-D2 supports resolutions up to 405 K pixels (E.g. 740×560), with additional RAM capacity too.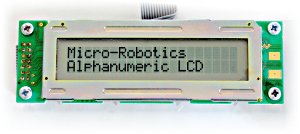 Smaller displays
The standard VM2 microcontroller can drive smaller, displays including alphanumeric and graphic, both colour and mono.
Because there are so many different small graphic displays on the market, which are often consumer parts with a relatively short lifetime, we don't stock small graphic displays. Please contact us to discuss your application.
Code support
All graphic displays are supported by our GUI Framework which provides libraries and code examples to get you started creating your own graphical user interface and VenomIDE includes a Visual Designer to enable rapid development of graphical user interfaces.