Venom Control Systems provides the control intelligence behind a range of products in widely differing fields. Here are some miniature application stories to give you an idea of what our products are capable of.
You may also like to see our Design Portfolio which shows some of the custom boards we have designed and manufactured.

Swimming Pool Controller
The VM2D has been selected for a new range of swimming pool plant-room controllers. The VM2D provides a colour touchscreen interface showing pH and Chlorine levels and controlling chemical dosing.

Antarctic Data Logging
We developed a new general-purpose datalogger for the the British Antarctic Survey, based on our VM2 single board microcontroller. The VM2 drives dual redundant memory cards, a satellite modem, GPS module, RS232 ports and a webserver-based user interface. Its low power sleep mode is critical in extending battery life over the Antarctic winter.

Medical Data Logging
The Remonsys Multilog2™ battery operated temperature data logger is built round the VM2 controller. It can read up to 24 temperature sensors or door switch sensors, stores up to 24,000 readings, connects to a PC's USB port for automatic data retrieval and battery charging, and can send SMS text alarm messages over a cell phone network. The instrument is used to monitor food and medicine storage for manufacturers, distributors, schools, restaurants, hotels and hospitals.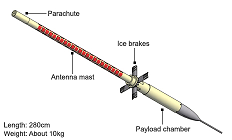 Javelin: Ice Flow Instrumentation
The British Antarctic Survey has switched to using VM2 controllers in a projectile instrument called Javelin, used to measure Antarctic ice-sheet collapse in an effort to predict potential major sea level rises. Javelins are 'installed' by releasing them from an aircraft. They have been carefully designed to emplace in the snow and ice correctly at a terminal velocity of 120mph. The VM2 controller reads a GPS module and sends back data over an Iridium (satellite) modem. VM2's low power sleep mode is essential to extend the Javelin's working life. BBC: Science 'javelins' spear Pine Island Glacier

Dental Autoclave
VM2D controllers are used inside a range of small surgical sterilisers. The VM2D provides a full colour touchscreen user interface as well as measurement and control functions.

Refrigerant Monitoring
VM2D Controllers are used inside environmental monitoring equipment that detects refrigerant leaks in supermarkets, again with a colour touchscreen user interface
Logistic Security
VM1 controllers, integrated with mobile phone and satellite positioning modules, are used to track trucks and their trailers to help prevent hijacking of valuable loads.

Public Transport
In several major European cities, the buses and taxis are tracked by VM1 controllers in conjunction with GSM and GPS modules.

Automatic Test
The VM1 has been used for automatic testing of over 2,000,000 domestic washing machines. The controller is valued in this application for its price and its reliability in an electrically harsh environment.

Offshore
Many cranes on North Sea oil and gas platforms use K4S controllers to monitor the kinetic energy in their load so that the operator can always be sure of braking the load before it crashes through the deck.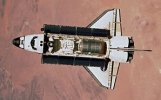 In Orbit
A Micro-Robotics Scorpion Controller flew on board the Space Shuttle Challenger, carrying out a chemistry experiment in zero gravity.

Here are some of the market sectors our controllers and expertise have been applied to:
Scientific instruments
Medical instruments
Security systems (buildings and vehicles)
Public transport
Asset tracking (GPS, GPRS)
Environmental control (building
management)
Vending machines
Broadcast systems (monitoring and control)
Trade launches
Leisure (golf courses, swimming pools)
Mining and quarrying
Power distribution
Industrial automation
Testing and quality control
Construction industry
Offshore installations
Submersibles
Signs and displays
Farming
Research
Retail (baking, refrigeration)
Film and television (animatronics)
Water companies